Greg Underwood Testimonial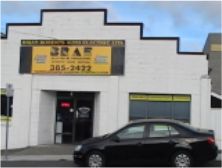 To whom it may concern;
We have used MIB in our re-manufacturing business for ten years. Not having an inventory system in the beginning was extremely time consuming and our point of sale system was very poor.
I contacted John through a trade magazine and was quite surprised at his awareness of our type of business and how easily he connected the dots between what we needed and what he could provide.
We set out providing our inventory on spread sheets and he provided us with an MIB program to set up. Three weeks later I received an inventory file and before we knew it we were running our inventory/point of sale/accounts receivable in parallel with our existing system. Within one month we switched to MIB and have not looked back.
Support is there an hour before we start our day and continues to be there until an hour after we close. Monday to Friday and including Saturday.  We have never been down more than 20 minutes in ten years and I would suggest that most of the times were self  imposed.
The most fascinating thing about the whole process is that John is in New Mexico and we are in British Columbia and had not met John until seven years after we started using MIB! It's just that easy.
Having been subjected to top loaded inventory control systems and high end "you must do it our way and really pay" MIB is a refreshing, concise and capable tool that we use to achieve our business goals and our business depends greatly on MIB.
Respectively yours
Greg Underwood
Brian Roberts Auto Electric Ltd.
(Call 954-474-6619 ET), (618-398-6675 CT) or (505-293-8640 MT)